It's time to get your fangs out, call your besties over for a night full of bloodsucking, serious UVA issues and strange aversions to garlic, and No. Twilight is NOT on this list. Vampires don't glitter in sunlight people, they explode into a piles of smouldering ash.
In no particular order, we present to you the 10 best vampire movies of all time (in our opinion)
Let The Right One In (2008)
Oskar lives a lonely life in Stockholm with his mother, where he's regularly bullied by his class mates. That changes, however, when new neighbors move in next door: an older man named Håkan and a young girl named Eli. 12-year-old Oskar befriends the mysterious young girl whose appearance in town suspiciously coincides with a horrifying series of murders. Yup, you guessed right, she's a mini vampire.
Vampire's Kiss (1998)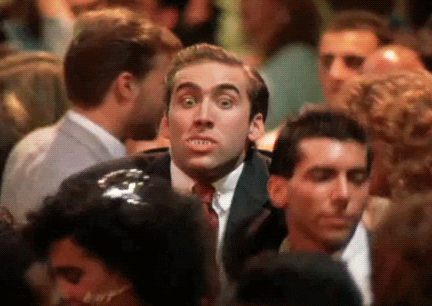 You'd be correct in assuming that a vampire movie starring Nicolas Cage would be absolutely batshit cray cray. Playing a club-hopping yuppie in '80s Manhattan, Cage's character slowly loses his mind—culminating in his obsessive belief that he's turning into a vampire.
Blade (1998)
Based on the Marvel comics, the Blade trilogy is highly entertaining and terrifying at the same time! Just before Blade's mother gave birth to Blade, she was bitten by a vampire, which made Blade immune to vampires. A half-vampire, half-mortal man becomes a protector of the mortal race, while slaying evil vampires.
And who could forget the infamous nightclub bloodbath scene from the original?
Fright Night (1985)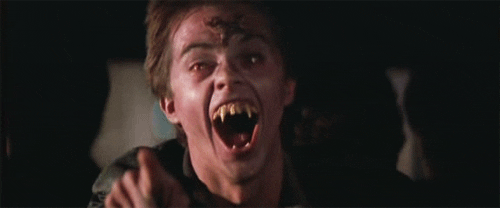 Classic Vampire film about a teenager who learns that his next door neighbor is a vampire, and no one will believe him. Uh Oh!
30 Days Of Night
A small Alaska town prepares for an annual polar night, a month-long period when the sun disappears from the horizon. But with the excruciatingly long night comes a band of bloodsuckers who have plans to feast on the town's residents.
Underworld (2003)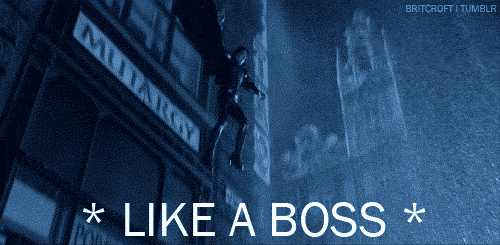 As a vicious war rages between vampires and lycans, one vampire has to face all of the deadliest challenges to her kind while trying to maintain a life. Oh, and that's all whilst wearing skin-tight leather.
Blood For Dracula (1974)
Andy Warhol produced this cult classic starring Udo Kier as the famed Transylvanian count, who travels to Italy in search of virgin blood to regain his strength. It's sexy, it's funny and it's full of blood.
Interview With The Vampire (1994)
Heartthrobs Tom Cruise, Brad Pitt, and Antonio Banderas play brooding immortals dealing with the neuroses that comes with ever-lasting life (and a desire for human blood). It's probably one of the most homoerotic movies ever made.
From Dusk Till Dawn (1996)
This cult classic stars George Clooney and Quentin Tarantino (who wrote the script) as the bank-robbing Gecko brothers who cross the border into Mexico with hostages in tow. But when they arrive at the Titty Twister, a strip club in the middle of the desert, their hope for refuge is lost when the bar's patrons and employees are revealed to be vampires led by a ferocious queen, Santanico Pandemonium (Salma Hayek)
Bram Stoker's Dracula (1992)
The most horrific of all demons falling in love with, then stalking a mere mortal — what could be more romantic? The most tragic of all vampire tales, Dracula, will always hold a special place in any and every vampire lover's heart.
Dressing up for Halloween? Head over to our facebook page for a chance to win £150 towards your Halloween Soirée.
Share your Hallowen costume pics and win more.