With everyone's social calendars cleared over the last year, many of us have been turning to the TV to fill our evenings and weekends more than ever before.
However, with the recent introduction of Disney+ and Apple TV+ into an already crowded streaming market, there has never been more options to choose from and the subscription costs can start to build up quickly, especially if you want to have access to all the new titles across the variety of streaming services.
Here at Smart Pig, we know what it's like to be looking for new ways to help with finances, so, we decided to look into the UK's streaming habits to find which service actually offers the best value for money, so that viewers can decide which entertainment streaming service offers the best choice.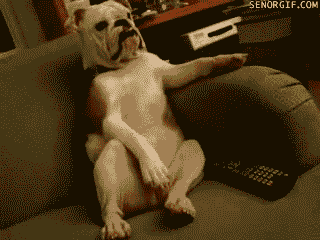 To delve into the country's streaming habits, we asked 2,000 UK residents to share what they've been watching and for how long, with Netflix coming out as the most popular streaming choice. Launched in the UK back in 2012, the longevity of Netflix is reflected with 64% of respondents watching the service, with Amazon Prime coming in a close second at 54%.
Despite only being introduced last year, almost a quarter of respondents (24%) are tuning into Disney+, however Apple TV+ seems to be struggling to grab the country's attention, with only 1 in 10 watching. Despite being an additional benefit of owning a TV Licence, only 46% of respondents stated they were turning to BBC iPlayer for their entertainment needs.
While our research shows that Netflix is currently ruling the market in terms of viewers, is the streaming giant the best choice in terms of price? We analysed the monthly subscription costs for a standard package across each of the streaming options and then calculated this against the average daily viewing time to find which is the most cost-effective in terms of viewing habits.
With current listings showing 2,489 titles on BBC iPlayer, the national broadcaster's streaming option has the third largest library of the paid streaming options. However, even with the option of watching live TV and access to such favourites as Match of the Day, Peaky Blinders, Killing Eve and This Country, iPlayer has the lowest daily view time with the average viewer only watching for an average of 1 hour and 6 minutes each day. With a standard TV Licence equating to £13.13 a month to gain access to BBC iPlayer, the service is by far the most expensive available, costing viewers 40p per hour of entertainment.
The leading name in terms of viewers is lagging when it comes to cost-effectiveness for UK viewers. With modern-day hits such as Bridgerton, Schitts Creek and After Life, as well as classics like Friends and The Office, Netflix boasts the second-largest content library with 5,520 options across 1,718 TV shows and 3,802 movies. Netflix tops the charts for daily viewing time, with people tuning in for an average of 1 hour, 54 minutes a day, however, the standard monthly cost of £9.99 means that viewers are paying 18p per hour, making it the fourth most expensive entertainment option on offer.
Amazon Prime offers the largest library of content across the UK streaming options, with 19,917 titles to choose from across 1,885 TV Shows and a whopping 18,032 movies.
The variety of choices are keeping people watching for an average of 1 hour and 42 minutes a day as they tune into shows such as The Boys and Good Omens and the wide variety of film options, making it the third most-watched service per day. The monthly cost of £7.99 a month means that viewers are only paying 16p per hour of viewing.
As one of the newest arrivals on the streaming scene, Apple TV+ seems to be struggling to gain interest with UK viewers since its launch in 2020, however the cost effectiveness of the service may entice viewers to take another look.
Even with the smallest library of the streaming options, consisting of only 43 TV Shows and 11 Movies, the lure of shows such as Ted Lasso means viewers are tuning in for an average of 1 hour and 18 minutes each day. Apple TV+ boasts the lowest monthly cost at £4.99 a month, meaning viewers are only paying 13p for each hour of entertainment.
The House of Mouse made a big impact when they launched their Disney+ service, and our research shows that it currently holds the title of the most cost-effective streaming option for UK viewers. While the content library available currently offers only 872 titles across 136 TV Shows and 736 Movies, the availability of franchises such as Pixar, Marvel, Star Wars and National Geographic is bringing viewers to Disney+ for an average of 1 hour, 48 minutes a day, making it the second-most watched service behind Netflix. Even though the monthly cost is £1 more than Apple TV+ at £5.99 a month, the additional viewing time means that Disney+ is the best option for those looking to get the most out of their streaming service, coming in at a cost of only 11p per hour.
While our research gives a guide on which streaming service will offer you the most entertainment for your money, it seems that many viewers are getting an even better deal by borrowing the logins of friends and family to watch the newest releases.
Disney+ allows viewers to watch four concurrent streams across devices on their standard package, and viewers are taking full advantage of this with only 17% of viewers actually paying for the bill. The offer of one year's free subscription to Apple TV+ with any Apple product purchase also seems to be bringing viewers to the service, with 83% of viewers not paying the monthly subscription. Worryingly, even though a paid TV Licence is required to watch BBC iPlayer, only 14% of viewers stated they paid towards the cost of watching the service.
Netflix and Amazon Prime have the highest percentage of paying viewers, however at only 51% and 45% respectively, there are still a large number of people streaming for free.
Anyone who has had their latest binge-watch interrupted by the bill owner logging on will tell you that the best way to make sure you have access to all the new releases is to have your own account, and with finances stretched for many it seems that investing in a Disney+ account is the best option for those looking to get the best deal.
Smart-Pig is the only short-term loan created just for students, with your student finance income in mind. We know that student finance doesn't give you a lot of income, and that you have to budget across a term instead of month.
To find out if our options would work for you, check out our Loan Calculator or get in touch with one of our advisors here.
We surveyed 2,000 UK TV Viewers on the streaming services they watched, gaining insight on which services they watched the most and for how long they watched each day.
All costs are taken from the standard packages on offer if paid for on a monthly basis.
This research took place in January 2021.